We have completed design on a new headquarters for Millennial Bank, to be located on Highway 280 in Hoover. This 15,000 square foot building will contain their executive team, operations, a branch bank, and additional lease space.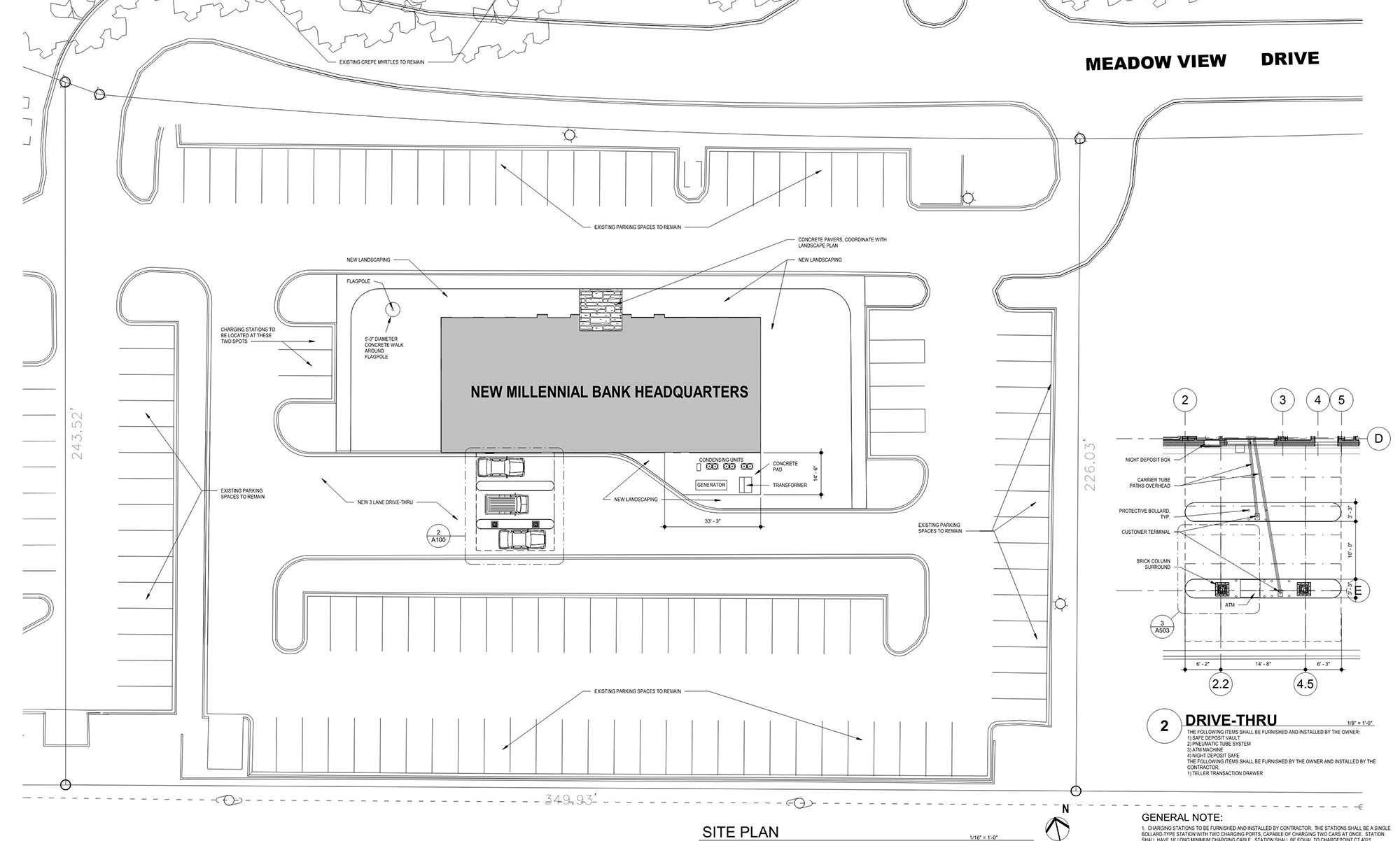 This building will help Millennial Bank establish their brand in the Birmingham area as a modern, progressive bank that is on the leading edge of banking convenience and technology. Its sleek exterior and modern interior reinforces this branding effort.
Construction will begin later in 2021 with completion in 2022.